2019
Matysik A, Ho FK, Tan AQL, Vajjala A and Kline KA.
Cellular chaining influences biofilm formation and structure in Group A Streptococcus
Kao PHN and Kline KA.
Dr. Jekyll and Mr. Hide: How Enterococcus faecalis Subverts the Host Immune Response to Cause Infection
Journal of Molecular Biology. Available online 25 May 2019.

Matysik A and Kline KA.
Streptococcus pyogenes capsule promotes microcolony-independent biofilm formation
Journal of Bacteriology. Available online 13 May 2019.
[READ ARTICLE] [BIORXIV]
Vajjala A, Biswas D, Chong KKL, Tay WH, Hanski E, Kline KA.
Streptolysin-induced endoplasmic reticulum stress promotes group A streptococcal in vivo biofilm formation and necrotizing fasciitis
Cellular Microbiology. Jan;21(1):e12956.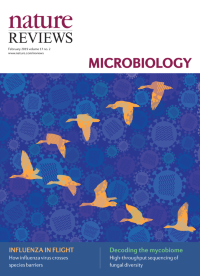 Ch'ng JH, Chong KKL, Lam LN, Wong JJ, Kline KA.
Biofilm-associated infection by Enterococci
Nature Reviews Microbiology. Jan;17(2):82-94.  doi: 10.1038/s41579-018-0107-z.
---
2018
Antonoplis AS, Zang X, Huttner MA, Chong K, Bin LY, Co J, Amieva MR, Kline KA, Wender PA, Cegelski L.
A dual function antibiotic-transporter conjugate exhibits superior activity in sterilizing MRSA biofilms and killing persister cells
Journal of the American Chemical Society. Nov 28;140(47):16140-16151.
---
2017
Zhou C, Wu Y, Thappeta KRV, Subramanian J, Pranantyo D, Kang ET, Duan H, Kline KA, Chan-Park MB.
In vivo anti-biofilm and anti-bacterial non-leachable coating thermally polymerized on cylindrical catheter
ACS Applied Materials & Interfaces 2017 Oct 4. doi: 10.1021/acsami.7b07053.
Chong K#, Tay WH#, Janela B, Yong AMH, Liew TH, Madden L, Keogh D, Barkham T, Ginhoux F, Becker D, Kline KA. #Co-authors.
Enterococcus faecalis modulates immune activation and slows healing during wound infection.
Journal of Infectious Disease. 2017 Dec 19;216(12):1644-1654
Rashid R and Kline KA.
Wrecking Staph's rafts: S. aureus no longer unsinkable?
Cell Chemical Biology 24:7 845–857
Tien BYK#, Chong KKL#, Goh HMS#, Bhaduri-Tagore S#, Holec S, Dress R, Ginhoux F, Ingersoll MA, Williams RBH, Kline KA.
#Co-authors.
Enterococcus faecalis promotes innate immune suppression and polymicrobial catheter-associated urinary tract infection.
Infection & Immunity. December 2017; 85:12 14 
Bossa L, Kline KA, McDougald D, Bonne BSL, Rice SA.
Urinary catheter-associated microbiota change in accordance with treatment and infection status.
PLoS One 12(6): e0177633. https://doi.org/10.1371/journal.pone.0177633
Rashid R#, Gassiot AC#, Gao IH, Nair ZJ, Kumar JK, Gao L, Kline KA*, Wenk M*.
#Co-authors. *Corresponding authors.
Comprehensive Analysis of Phospholipids and Glycerolipids in the Opportunistic Pathogen Enterococcus faecalis.
PLoS One. 12(4): e0175886. https://doi.org/10.1371/journal.pone.0175886
---
2016
---
2015
---
2014
---
2013
---
2012
Guiton PS, Cusumano CK, Kline KA, Dodson KW, Han Z, Janetka JW, Henderson JP, Caparon MG, and Hultgren SJ.
Combination small molecule therapy prevents uropathogenic Escherichia coli catheter-associated urinary tract infections in mice.
Antimicrobial Agents and Chemotherapy 56(9):4738-4745
---
2011
Maddalo G, Chovanec P, Stenberg-Bruzell F, Nielsen HV, Jensen-Seaman MI, Ilag LL, Kline KA, Daley DO.
A reference map of the membrane proteome of Enterococcus faecalis.
Proteomics 11:3935-41.
Kline KA, Schwartz DJ, Lewis W, Hultgren SJ, and Lewis AL.
Immune activation and suppression by Group B Streptococcus in a murine model of urinary tract infection.
Infection and Immunity 79:3588-95.
---
2010
Kline KA, Ingersoll MA, Nielsen HV, Sakinc T, Henriques-Normark B, Gatermann S, Caparon MG, and Hultgren SJ.
Characterization of a novel murine model of Staphylococcus saprophyticus urinary tract infection reveals roles for Ssp and SdrI in virulence.
Infection and Immunity 78:1943-51
[READ ARTICLE]
Kline KA, Dodson K, Caparon MG, Hultgren SJ.
A tale of two pili: assembly and function of pili in bacteria.
Trends in Microbiology 18:224-32.
---
2009
Guiton PS, Hung CS, Kline KA, Roth R , Kau AL, Hayes E, Heuser J, Dodson KW, Caparon MG, and Hultgren SJ.
Contribution of autolysin and sortase A during Enterococcus faecalis DNA-dependent biofilm development.
Infection and Immunity 77:3626-38.
Kline KA, Fälker S, Dahlberg S, Normark S, Henriques-Normark, B.
Bacterial adhesins in host-microbe interactions.
Cell Host and Microbe 5:580-592.
Kline KA*, Kau AL*, Chen SL, Lim A, Pinkner J, Rosch J, Beatty W, Nallapareddy SR, Murray BE, Henriques-Normark B,, Caparon MG, and Hultgren SJ. (2009) *contributed equally
Mechanism for sortase localization and the role of sortase localization in efficient pilus assembly in Enterococcus faecalis.
Journal of Bacteriology 191:3237-47.
---
2008
Ingersoll MA, Kline KA, Nielsen HV, Hultgren SJ.
G-CSF induction early in uropathogenic E. coli infection of the urinary tract modulates host immunity.
Cellular Microbiology 10:2568-2578.
Rosen DA*, Hung CS*, Kline KA, and Hultgren SJ. (2008) *contributed equally
A streptozocin-induced diabetic mouse model of urinary tract infection.
Infection and Immunity 76:4290-4298.
---
2007
Kline KA*, Criss AK*, Wallace A, and Seifert HS. (2007) *contributed equally
Transposon mutagenesis identifies sites upstream of the  Neisseria gonorrhoeae pilE gene that modulate pilin antigenic variation.
Journal of Bacteriology 189:3462-3470.
---
2006
Sechman EV, Kline KA, and Seifert HS.
Loss of both Holliday Junction processing pathways is synthetically lethal in the presence of gonococcal pilin antigenic variation.
Molecular Microbiology 61:185-193.
---
2005
Kline KA and Seifert HS. (2005)
Mutation of the PriA gene of Neisseria gonorrhoeae affects DNA transformation and DNA repair.
Journal of Bacteriology 187:5347-5355.
Criss AK, Kline KA, and Seifert HS. (2005)
The frequency and rate of pilin antigenic variation in Neisseria gonorrhoeae.
Molecular Microbiology 58:510-519.
Kline KA and Seifert HS. (2005)
Role of the Rep helicase gene in homologous recombinationin Neisseria gonorrhoeae.
Journal of Bacteriology 187:2903-2907.
---
2003
Long CD, Tobiason DT, Lazio M, Kline KA, Seifert HS.
Low level pilin expression allows for substantial DNA transformation competence in Neisseria gonorrhoeae.
Infection & Immunity 71:6279-91.
Kline KA, Sechman EV, Skaar EP, Seifert HS.
Recombination, repair and replication in the pathogenic Neisseriae: the 3 R's of molecular genetics of two human-specific bacterial pathogens.
Molecular Microbiology 50:3-13.
[READ ARTICLE]
---
2000
Kadekoppala M, Kline K, Akompong T, Haldar K. (2000)
Stable expression of a new, chimeric fluorescent reporter in the human malaria parasite Plasmodium falciparum.
Infection & Immunity 68: 2328-32.
---
1999
Speck P, Kline KA, Cheresh P, Longnecker R. (1999)
Epstein-Barr virus lacking latent membrane protein 2 immortalizes B cells with efficiency indistinguishable from that of wild-type virus.
Journal of General Virology 80: 2193-2203.